Our recommended software and tools to make your business more successful.
Tried and tested in our translator's studio, this page is about the excellent software and equipment that we use to make our business a success. Get inspiration to start building up your business tool kit.
We only recommend software and tools that we know and trust and that we think you might find helpful. But we must also make sure you know: wherever possible we use referral links. This means if you click one of the links and make a purchase, we may receive a small commission or other compensation.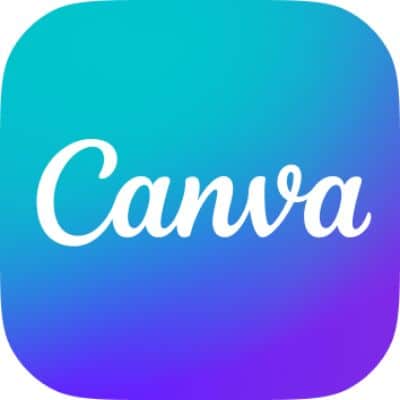 Graphic design software for dummies
Best graphic design software for non-designers, really amazing
 Our top tool for doing the designs for all our marketing. If you want to promote yourself on social media, make a cool CV, create blog images or do anything mildly artistic in your business, get a pro Canva account. It doesn't cost much and the social media scheduling feature alone will save you vast amounts of time and effort.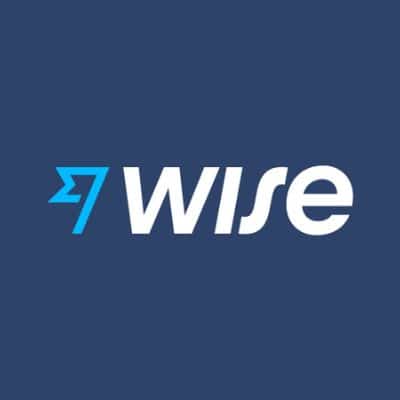 Revolutionary online banking
Best for international transfers and accounts in different currencies
It's free to sign up for a basic Wise account. Then, when you make international transfers, the prices are transparent. The currency conversion takes place at market rates. Wise charges very low fees compared to your bank. You can also have accounts in different currencies, which is great if you want to please a client by receiving euro payments, or pay for something in dollars, for instance.
Best mouse to avoid wrist strain, and we know because we've tested plenty
Wrist strain comes part and parcel with writing and editing. I started trying to resolve this by buying a series of unworthy mice. Then, I finally gave in and bought a top-notch Evoluent ergonomic vertical mouse. It's lasted years and is still going strong. When it breaks, I'll buy it again.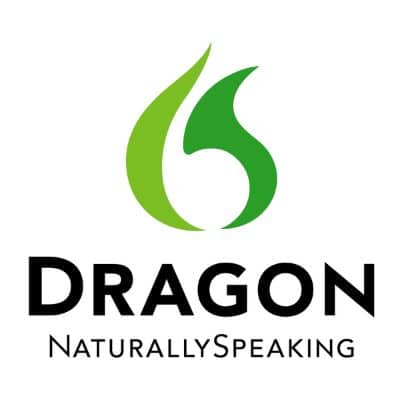 Dragon Naturally Speaking
Dictation software from Nuance
One of the best ways to speed up productivity when writing
This voice recognition software speeds up productivity when drafting. It also reduces wrist strain. You can use it to draft translations and for copywriting. I wouldn't be without it.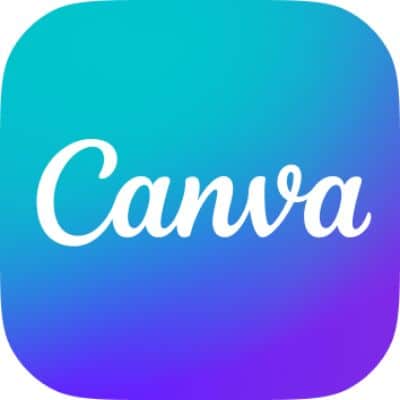 Graphic design software that anyone can use
This is my top tool for doing the designs for all our marketing. If you want to promote yourself on social media, get a Canva account because it'll save you vast amounts of time and effort. I went pro almost immediately and never looked back. The price is reasonable and all the design extras and social media scheduling features alone make it a no-brainer. You can use it to make a cool CV or pricelist, and it doesn't matter whether you're artistic or not.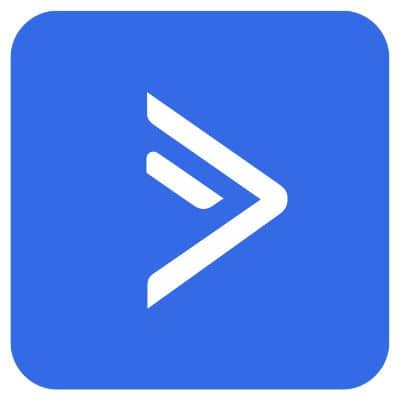 Best marketing automation and mailing list software
This is the software investment that made the biggest change in my business. If you're serious about building a sales funnel and running newsletters, I don't think there's a better option out there.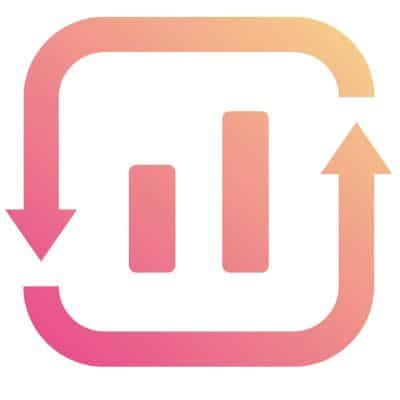 SEO copywriting and blog optimisation tool
Surfer SEO just keeps getting better and better. I consider it an essential tool for anyone who's serious about SEO copywriting for clients or to get their own blog to rank on search engines. you're artistic or not.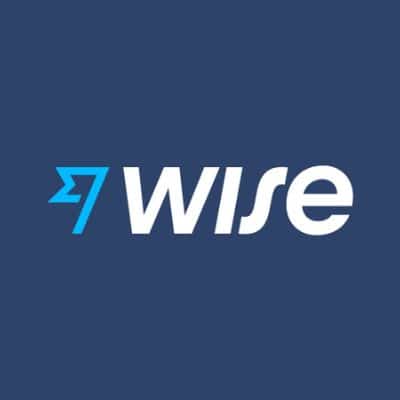 International payments and bank accounts in different currencies
Wise is a game changer for anyone dealing in different currencies. It's much cheaper than your bank or credit card when it comes to making payments in a different currency. You can also open accounts in different currencies, which is extremely useful for anyone working or travelling internationally.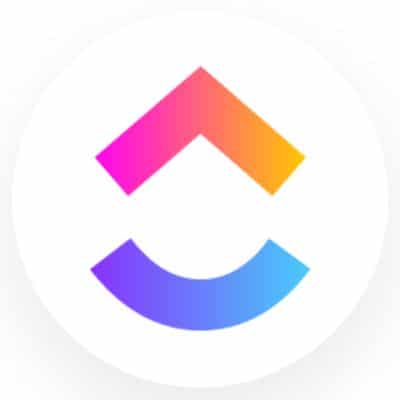 Forms and databases that can be used for bookkeeping, among many other things
I'm currently between accounting software apps and am bookkeeping with a simple form and database that I created on ClickUp. It's working very well and I'm not looking for an immediate change. ClickUp is a project management platform with a vast range of capabilities. This is just one small use I make of it.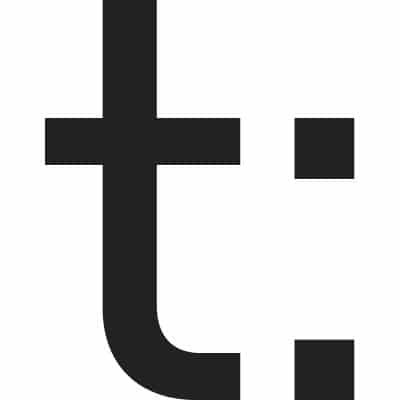 Course platform with storefront and payment processing
This is our platform of choice for running our courses. Teachable offers the ability to build a storefront and process payment through their platform. They offer plenty of support and training. You can even build your website there if you'd like to.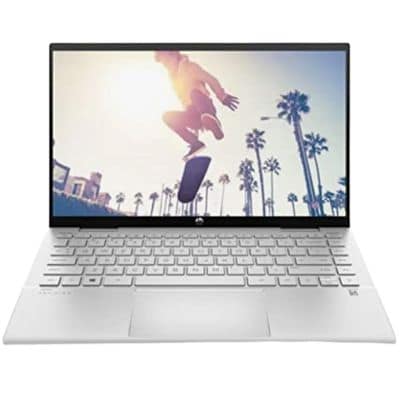 Small, fast and very mobile, with touchscreen. Bends right back to go into tablet mode with pen for drawing and handwriting. On the downside, the screen size becomes uncomfortable for permanent work. It needs to be set up with a monitor for ongoing use as your main computer. I bought it to back-up my main computer and for travelling.
The link given below is to one very similar to mine. You can change the price by getting one with an older/newer processor, 8 GB/16 GB of ram and by changing the screen size.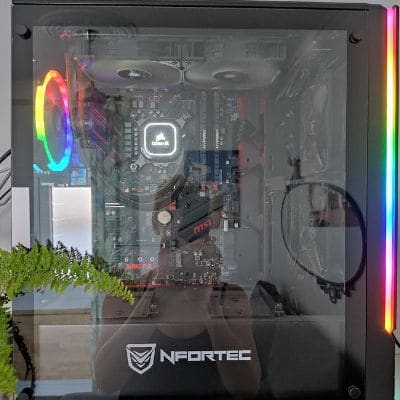 I used laptops for many years before moving to a tower. I won't be going back because towers are more flexible, faster and more powerful. The custom build means I can upgrade parts of the computer without having to replace the whole thing. I also saved money by not buying options I didn't care about, such as the graphics card. You don't have that degree of flexibility with a laptop. Of course, you can't travel with it.
I used PC Componentes, which has outstanding customer support, but which only delivers to Spain, France and Portugal.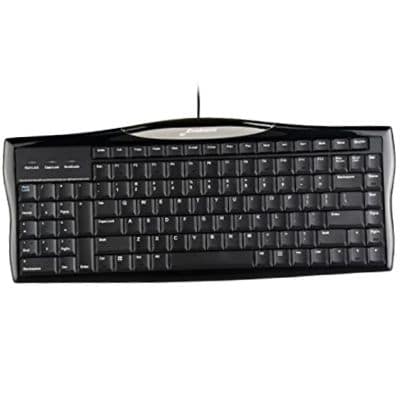 Evoluent Reduced-Reach Keyboard
Ergonomic mouse for wrist health
This top-quality reduced-reach keyboard has the number pad on the left. This means your right arm will sit at a 90-degree angle with the mouse rather than over-extending. The key quality is excellent. The keys are placed close together, which also reduces strain. The one I have is US English, but it's easy to remember which keys to hit to write in UK English. I also use it to write in Spanish and French, and quickly adapt.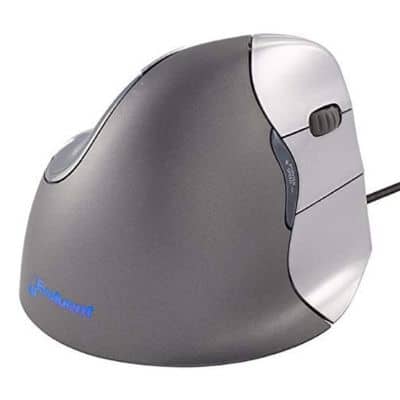 Ergonomic mouse for wrist health
Your choice of mouse is extremely important because the more you edit, the more strain you'll start putting on your wrist. Eventually, it'll start hurting and your fingers will start twitching at night, which is weird. This top-of-the range ergonomic vertical mouse helps you avoid wrist pain caused by repetitive strain and having your hand at an unnatural angle.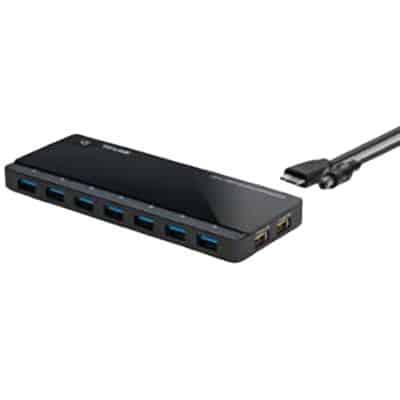 Extra USB slots for your computer
Extra USB ports tend to become essential for both laptops and tower computers. This one is high quality and quite attractive, as USB ports go.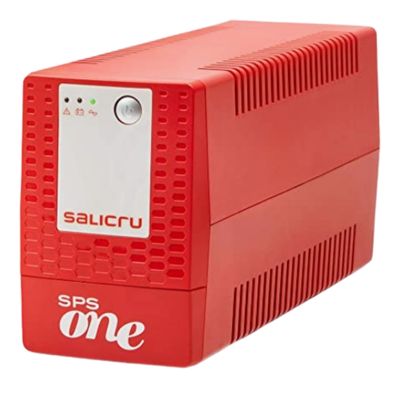 Independent power unit, battery back-up and surge protector
This is an independent power unit that kicks in if you have a power cut. It gives you time to save your work and shut your computer down. Without it, the tower computer just blacks out and this can damage your memory cards (I speak from experience here but that's a story of woe for another day). You probably only need this if you have a tower computer because the laptop will have its own built-in battery.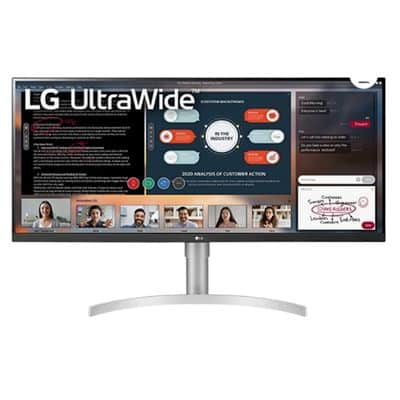 Extra-long computer monitor
The wide screen lets me have three or even four windows open at once. It's very comfortable on the eyes. I prefer this option to having two or three monitors because it gives me more control. I wouldn't be without this in my office space. The link below is to one like mine. I opted for a flat screen rather than a curved one and am happy with that choice.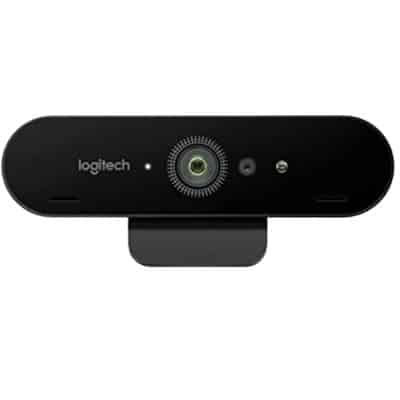 This is one of the highest-quality webcams currently available on the market. You can use it for making quality videos and looking excellent in video calls.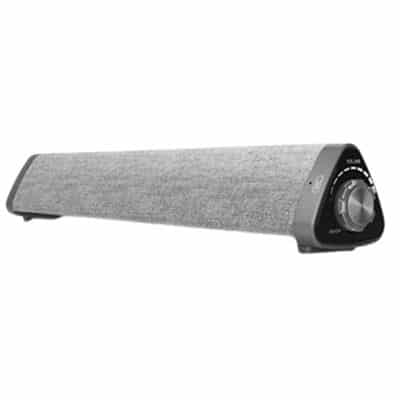 With surprisingly high-quality sound, this speaker slides very comfortably under my monitor. It has a great battery life. I even took it away on holiday to listen to music.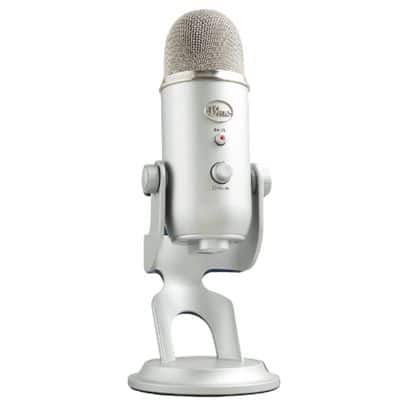 The Blue Yeti is a high-quality professional microphone. It isn't necessary unless you're planning to start recording your voice for a podcast, videos or webinars.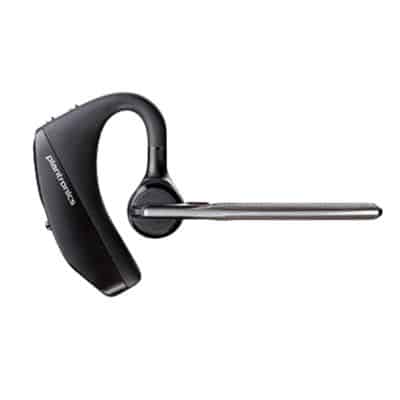 Single-ear headset and noise-cancelling microphone
This is the newer version of the headset I bought over 10 years ago to use with Dragon Naturally Speaking dictation software. It's still going strong today. With voice-to-text software, you need a noise-cancelling microphone that sits near your mouth to ensure good sound quality for the dictation to be successful. Much like with the Dragon software, it pays for itself through increased productivity.
Writing & Editing Software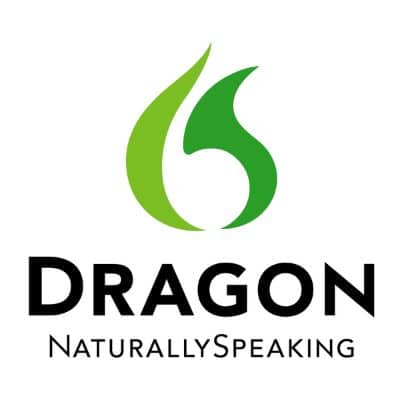 Dragon Naturally Speaking
Dictation software from Nuance
Using voice-to-text software allows you to speed up productivity when drafting. It also reduces wrist strain. I've been using Dragon to work faster for over 10 years and plan to continue for many years to come. You'll need a good noise-cancelling microphone (see the Plantronics Poly Voyager)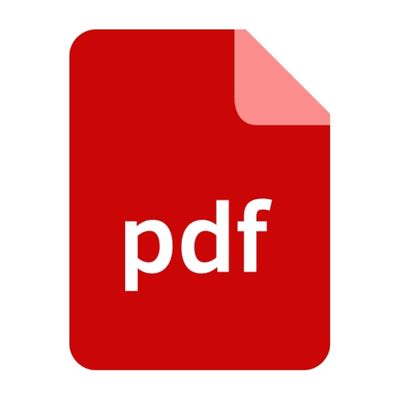 PDF converter, digital signatures, PDF editing
Besides making PDF translation much easier, you can also use Abbyy to save time and paper by digitally signing contracts. It's much cheaper than Adobe and I've found it more reliable for getting a word count than Adobe Reader.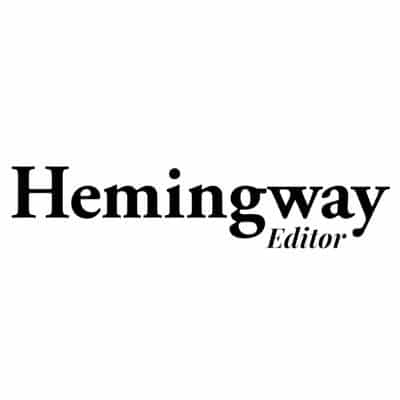 Grammar and sentence-length checker
I use this as a simple editor, primarily to help me reduce sentence length. The online version is free. I used it so much that I bought the desktop version to say thank-you to the company. In any case, I prefer working on desktop as I find it more comfortable.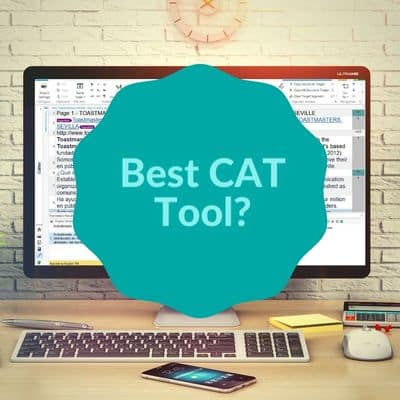 Translation software for human professional translators to produce their translations
If you're looking for a CAT tool, see my article comparing the different translation software on the market to see which app will best suit your translation process. You may also like to read about these questions to ask when you're choosing a CAT tool.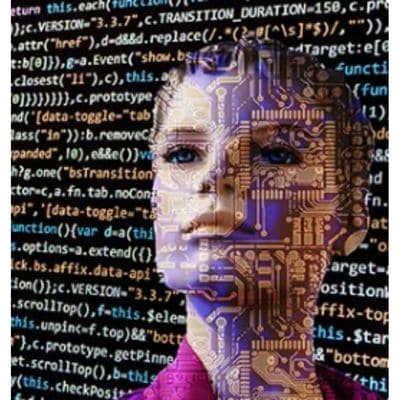 Machine translation tools
Automated translations created by artificial intelligence
I've experimented with subscriptions to trained cloud-based neural machine translation. Given the price, it didn't assist my productivity enough for the types of texts I work with, primarily legal and marketing. In fact, the literal translations sometimes hindered me. In short, my high-quality professional translation services are faster and better without neural machine translation. I'll update this recommendation if I decide to try out another subscription to trained machine translation in the future.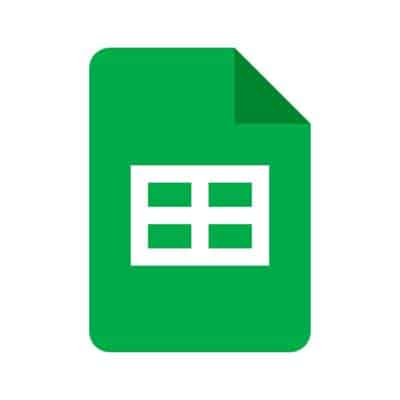 Terminology management software
Software for producing and organising glossaries and word lists
You'll get a terminology management tool with your CAT tool. If I want something quick and simple, I just use a spreadsheet