Are you studying advanced Spanish? Looking for some suggestions of books that can help with your language learning? If you're a budding translator or a student aiming at a language qualification, read on for our pick of the best books to learn advanced Spanish!
What level is advanced Spanish?
If you're studying languages, you've probably heard of the Common European Framework of Reference for Languages (CEFR). It categorises language ability into three tiers (A, B and C) and a total of six levels. The advanced language levels are classified under tier C.
Which is the highest level of Spanish language?
On the CEFR, A1 is the lowest level and C2 is the highest. C1 and C2 learners are described as "proficient". So, C1 and C2 are advanced levels of Spanish. With a C1 or C2 qualification, you can show that you have the language skills to work and study in English.
What do you learn in advanced Spanish?
As with any other level of language study, to get to an advanced level in Spanish you need to study different areas of the language. Spanish learners need to work on their grammar, vocabulary, writing, reading, speaking and listening. So, let's have a look at the best books that can help you progress in some of those areas.
We recommend checking out all the books on our list, but if you want to know our top picks, scroll to the end of the article.
DISCLOSURE: We sometimes review or link to products and services we think you might find helpful. Wherever possible we use referral links. This means if you click one of the links and make a purchase, we may receive a small commission or other compensation.
Our top pick for your advanced Spanish book
There are plenty of ideas for books for advanced Spanish learners in this article. But if you just want to plug and play, buy Advanced Spanish Step-by-Step.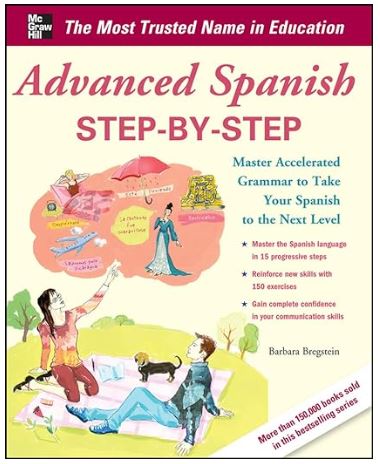 Books to improve your Spanish grammar
Learning advanced Spanish grammar can be fun. Choose a book with exercises to help gamify your language learning.
McGraw-Hill Education Advanced Spanish Grammar (English Edition)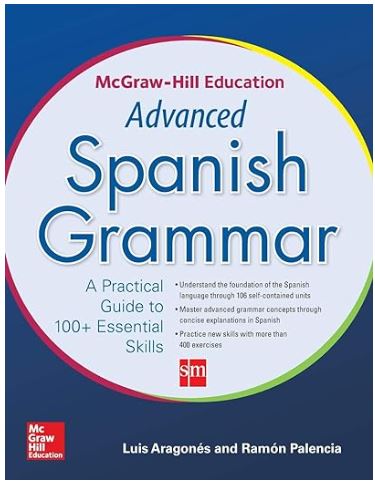 This advanced workbook guides you through areas of advanced Spanish grammar such as articles, possessives, tenses, adjectives and more. It's accessible and easy to use. There are 106 units of two pages each and more than 400 exercises.
The book also includes a comprehensive grammar glossary with information on essential concepts and a bilingual glossary with hundreds of terms. There are illustrations and examples of real-world usage of Spanish grammar. A great choice!
Get McGraw-Hill Education Advanced Spanish Grammar
Advanced Spanish Step-by-Step: Master Accelerated Grammar to Take Your Spanish to the Next Level, by Barabra Bregstein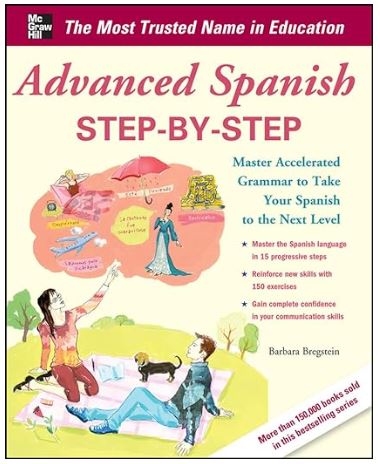 As the title says, this book uses a step-by-step approach to help give you the confidence to reach Spanish proficiency. It features exercises on verb tenses, sentence structure, parts of speech and irregular verbs. A plus with this book is the hundreds of new vocabulary items and reading comprehension exercises. So, you'll get a global learning experience.
Get Advanced Spanish Step-by-Step
Collins Advanced Spanish Grammar with Practice Exercises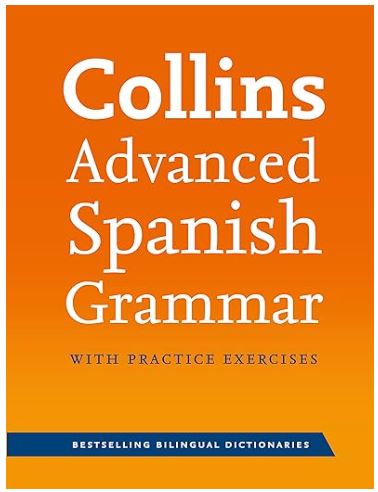 As you would expect from Collins, this is an easy-to-use textbook. It features detailed examples and user-friendly design. Each grammar point is explained with helpful examples. There are exercises to practise what you've learned at the end of each unit. The price is very affordable.
Check out Collins Advanced Spanish Grammar
Books to improve your Spanish vocabulary
How can I improve my vocabulary in Spanish?
To improve your Spanish vocabulary you have to find a way of learning more words. This difficult task can be made easier with a good textbook. There are lots of options on the market, covering different areas. Here are some of our suggestions for Spanish vocabulary books you might find useful.
Dictionary of Spanish Slang and Colloquial Expressions, by Michael Mahler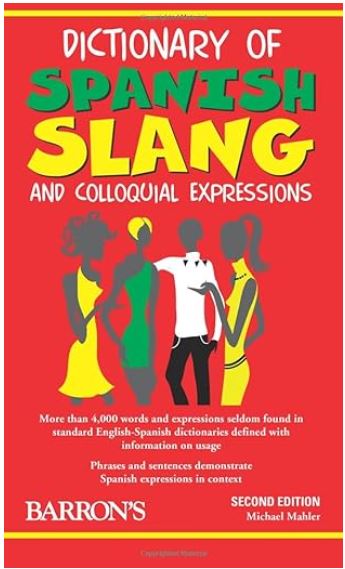 One of the most difficult things about learning a language is slang and colloquial expressions. This book features almost 4,500 words and expressions that aren't usually found elsewhere.
They're listed in alphabetical order and include definitions and an example phrase for how to use each expression in context. The book also has information on which parts of the Spanish-speaking world the idiom is most often used. A great addition to your collection if you want to improve your conversational Spanish!
Check out the Dictionary of Spanish Slang and Colloquial Expressions
Spanish Frequency Dictionary Advanced Vocabulary: 5001–7500 Most Common Spanish Words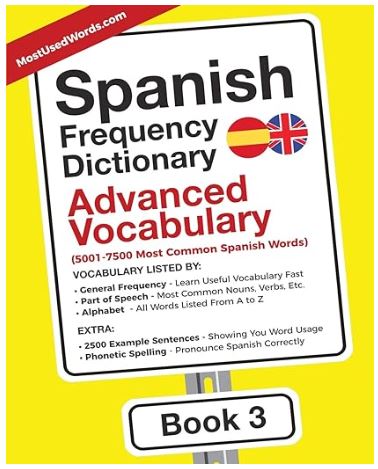 The idea of this book is that by knowing the most common words in Spanish you will have a range of vocabulary comparable to an adult native speaker. The book teaches the most common 7,500 words in Spanish and claims to be able to bring your level of Spanish up to CEFR C1 and above. It can be used on its own or with any other language learning method.
It includes the most common 5001–7500 Spanish words and their English translations, ranked by general frequency and alphabetical order. It also has 2,500 Spanish-to-English example sentences and the phonetic spelling of the Spanish words. This is a great choice to add to your collection if you want to build your Spanish vocabulary.
Check out the Spanish Frequency Dictionary Advanced Vocabulary
Spanish to the Point: C1/C2 Vocabulary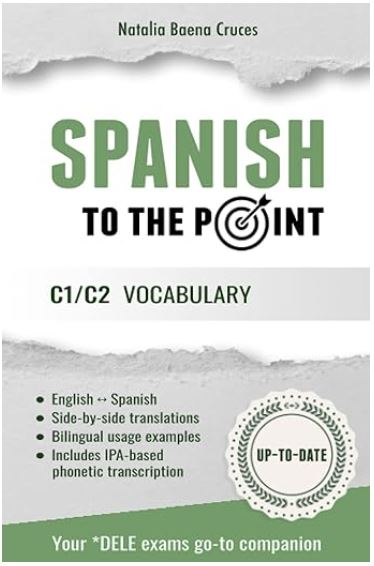 This book is specifically aimed at students looking to achieve higher-level vocabulary. It's organised into eight themed chapters. Each chapter has a list of terms with their translations into English and example sentences in both languages.
There are also phonetic transcriptions of each vocabulary item using the International Phonetic Alphabet (IPA). The words in this book have been specifically selected for DELE exam candidates hoping to pass C1/C2 but it's a great choice even if you're not sitting an exam.
Get Spanish to the Point Advanced
How do you practise advanced Spanish?
Apart from using grammar and vocabulary books, how do you practise advanced Spanish? One good way to improve your overall level of Spanish is to read in Spanish. This could be fiction or nonfiction, novels or short stories.
What books should I read to improve my Spanish?
Textbooks are an enjoyable way to improve your advanced Spanish, but you can also learn lots from Spanish novels and Spanish non-fiction. Reading for pleasure is a great way to boost your language skills. Novels and short stories can help you consolidate your knowledge without realising it.
Advanced Spanish students should try to build reading in Spanish into their daily routine. It helps with grammar, vocabulary, sentence structure and more. But you can have fun too!
In fact, the best thing about reading to improve your Spanish is that you can choose a book on any subject you like. The more interested you are in the subject, the more you'll want to read. Here are some suggestions to get you started!
La Sombra del Viento, by Carlos Ruiz Zafón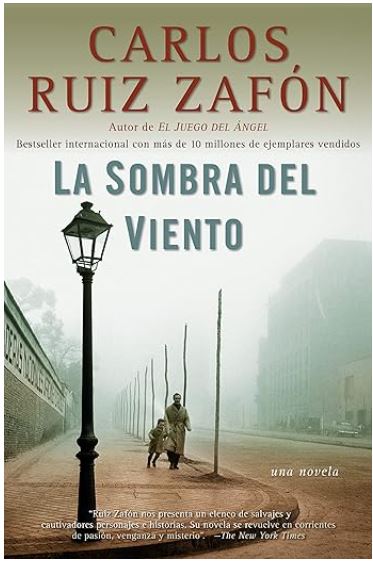 Or any book by Ruiz Zafón really as they're all wonderful novels. La Sombra del Viento is the story of the son of a bookshop owner as he tries to find out about the mysterious Julian Carax, an author whose works someone is destroying one by one. Set in post-war Barcelona, it's a gripping read and it isn't too difficult for Advanced Spanish learners.
Cien Años de Soledad, by Gabriel García Marquez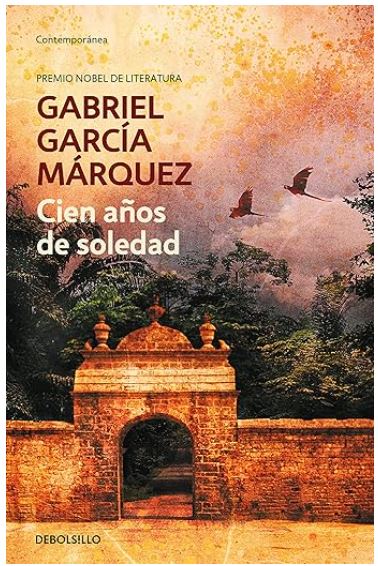 This groundbreaking, Nobel Prize-winning novel defined a whole genre: magic realism. It tells the story of seven generations of the Buendia family, as well as 100 years of turbulent Latin American history. This is a book that everyone should read at some point in their life.
P.S. If you like magic realism, try Spanish novels by Isabel Allende and Laura Esquivel, too.
El infinito en un Junco: la Invención de los Libros en el Mundo Antiguo, by Irene Vallejo
If fiction isn't your thing, what about this? As the title suggests, it's a history of books. But it goes far beyond that. This book is a journey through the classical world, as told through the history of books, writing and libraries. An ode to a love of reading and literature. And a fascinating read, too.
Our top picks for the best book to learn advanced Spanish
If you're studying Spanish at a high level, we think the best way to really consolidate your learning and move on to the next level is to read as much as possible. So, our top tip for boosting your advanced Spanish skills is to read for pleasure in Spanish. If you're not used to reading novels in Spanish, start with a writer with a more accessible style, such as Carlos Ruíz Zafón.
Of the various vocabularies and grammar books mentioned in this article, our top pick is Advanced Spanish Step-by-Step owing to its global approach where you'll learn vocabulary while studying grammar.
Need a dictionary to support you in all that Spanish learning? Check out our article on the best Spanish-English dictionaries to buy.
If your ultimate aim is to work in translation, check out our translation courses, too!