Online Translation Workshops (Spanish to English)
Top-notch teachers, different specialisations, amazing CPD and CertTrans and DipTrans exam preparation. Don't translate alone! Get new approaches and ideas by joining our Spanish-to-English translation workshops in October 2022.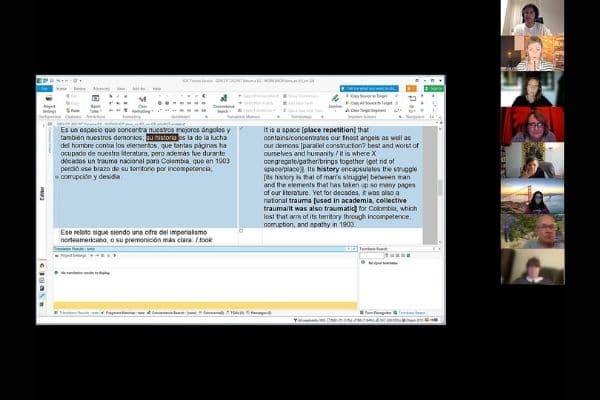 What is an online translation workshop?
An online translation workshop is a single group translation session that lasts either an hour and a half or two hours. This autumn, we're offering workshops in the following semi-specialist areas: journalism, literature and social sciences.
The Translator's Studio workshops are very special because our teachers are highly experienced working translators. This means that beyond bringing a great deal of expertise, they also have their fingers on the pulse of the profession.
Read this review of past workshops by former student Rana Shabibi.
Autumn 2022 online workshop dates, times and prices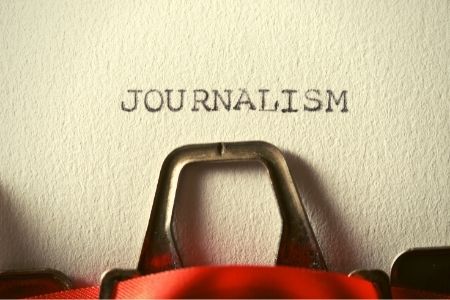 General DipTrans Past Papers
Dates TBC
€65 per workshop, €120 for both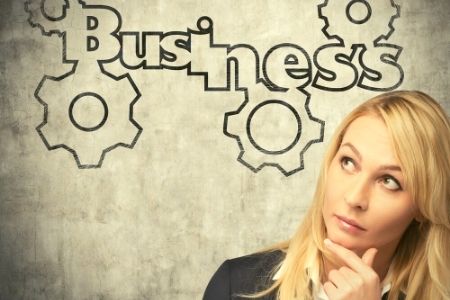 Business DipTrans Past Papers
Dates TBC
€55 per workshop, €100 for both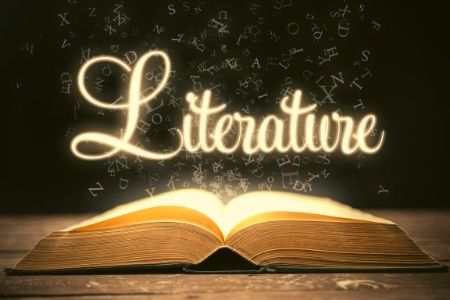 Literature DipTrans Past Papers
Dates TBC
€55 per workshop, €100 for both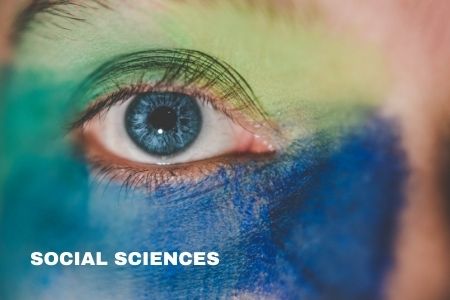 Social Science DipTrans Past Papers
Dates TBC
€55 per workshop, €100 for both
What will you do in a translation workshop?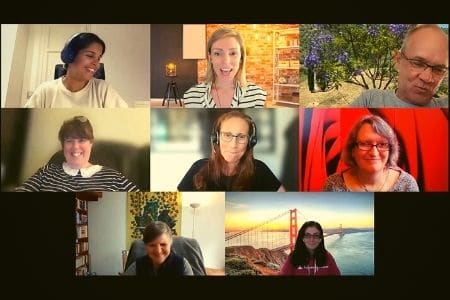 The workshops are run on the Teachable and Zoom platforms. When you sign up, you'll be given access to the Workshop on Teachable with instructions and the text you need to translate. You'll be asked to come to the session with your translation prepared.
During the workshop, your tutor will lead a discussion of the translation and you'll be invited to share parts of your work, if you're comfortable with doing that, to raise questions and offer opinions.
Afterwards, your teacher will create session notes and provide a sample translation, along with a recording of the workshop.
Counting with your preparation and review time, the total CPD hours is six for a general workshop and five for a semi-specialist workshop.
Tired of going solo? The live discussion with other translators means you can bounce your ideas off others to come away with new perspective to help you improve your translations.
Whether you get Gwenydd Jones, Nikki Graham or Sarah Bowyer, you can rest assured that you're going to be in expert hands. We're all highly experienced translators and teachers. About us.
Attend from anywhere. Full instructions provided through the Teachable learning platform. Our workshops are in the evening in Europe to make sure we offer America-friendly times.
Your group will be limited to eight students. This means you'll have ample opportunity to get involved, ask questions and voice opinions on the translation.
Recordings of the sessions will be provided through our learning platform, along with all the materials you need. So, don't worry if you have to miss a live session.
We issue a certificate for all the workshops you attend in person, so you can log CPD hours and add the training to your CV.
I really enjoyed the workshops and got a lot out of them, not least many new ideas and approaches to translating sometimes complex texts.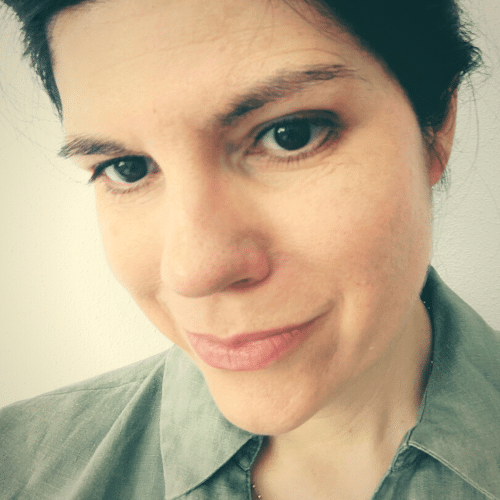 The exchange of ideas and useful information was invaluable. The detailed notes provided with the model answers were a treasure trove of assistance. For a solitary activity like translation, the workshops are a vital way of learning from other people.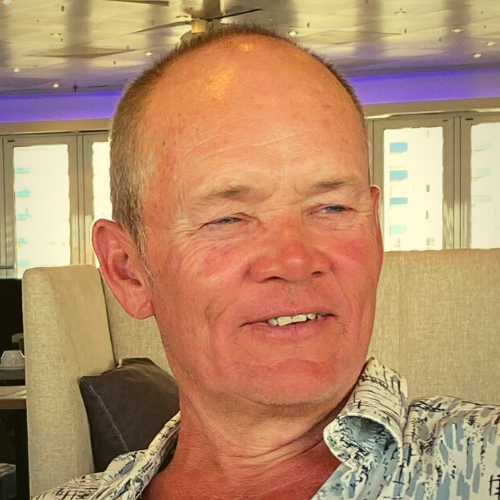 I really enjoyed the group session. Apart from the fact that it was fun to meet other translators, the things we learned will stick because of all the discussion that went into them.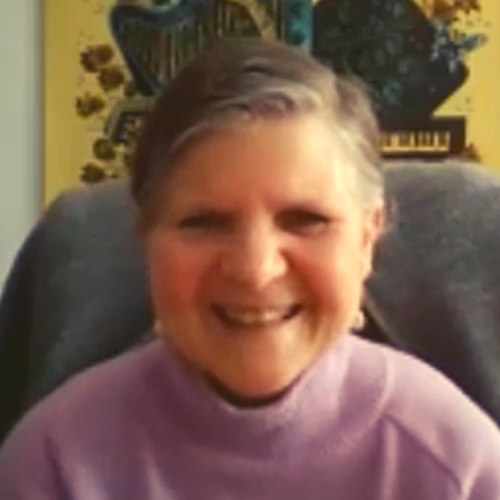 Why join a group translation workshop?
You'll be amazed at all the different views and ideas that will help you expand your translation skills.
FAQ — Online Translation Workshops
Which DipTrans past papers will be used in the Autumn 2022 workshops?
Paper 1, General
11 Oct, Colon (Jan 2021 exam paper). 13 Oct, Peirano (Jan 2022 exam paper).
Paper 2, Business
TBC
Paper 2, Literature
18 Oct, Drinks and Tobacco (2017 exam paper). 20 Oct, Ruido de las Cosas (2018 exam paper).
Paper 3, Social Sciences
25 Oct, Discapacidad (2015 exam paper). 27 Oct, Salud Mental (2020 exam paper).
How do the translation workshops work?
You'll be asked to prepare a translation and then attend the class ready to talk about it. Afterwards, you'll have access to a recording, a sample translation and notes.
Who are the translation workshops for?
These sessions are particularly popular with translators who are preparing for the DipTrans exam. However, translators on our Conversion Course and professional translators looking for CPD are all welcome. You're also welcome to attend if you're preparing for the CertTrans and want a bit of extra translation practice. These sessions are unsuitable if you've never studied translation or worked as a professional translator. If you're interested in becoming a translator, check out our Conversion Course or do your free translation level test.
What language combinations are available in the workshops?
At present, the workshops are available only for the Spanish-to-English combination. We hope we'll soon be able to offer French to English. Sign up for our newsletter here to receive updates.
How much time is involved in a workshop?
General. Duration of live session: 2 hours. Total CPD hours: 6, including time to prepare your translation and carry out your post-workshop review
Semi-specialist (literature, business or social sciences). Duration of live session: 1.5 hours. Total CPD hours: 5, including time to prepare your translation and carry out your post-workshop review
Why are the workshops so effective?
They give you the chance to bring up doubts and questions that you'd normally have to resolve based on the limits of your own knowledge and research. The knowledge and ideas the other members bring to the group will supplement your own. This will give you new understanding, tools and vocabulary that you can immediately implement in your work and studies.
How much do the translation workshops cost?
The two-hour general translation workshops cost €65 each (€120 for both). The one-and-a-half-hour semi-specialist workshops cost €55 each (€100 for both).
Where can I learn more about the workshops?
How to sign up
You can sign up for the workshops you'd like to join through our shop. If you have any questions, contact us.