Professional Spanish-to-English Translation Conversion Course
This course offers an introduction to professional Spanish-to-English translation. It's designed for native English speakers without translation experience and native Spanish speakers with a proficient level of English.
About the Translation Conversion Course
 English speakers: intro to translation / Spanish speakers: reverse translation training
This course is designed for native English speakers with an advanced level of Spanish and native Spanish speakers with a proficient level of English.
The course format works from two angles. On the one hand, it introduces you to the practice of professional translation. To do this, the modules progress through the various stages of the translation process: from text analysis, through drafting and editing, to proofreading and quality assurance. For native English speakers with rusty Spanish, it'll also give you a chance to re-familiarise yourself with the language. The aim is to give you sufficient grounding in translation to enable you to progress on to our advanced course and the DipTrans exam.
In addition to this, the modules follow a professional translation commission, from quoting and accepting an order, through CAT tools and terminology management, to delivery, invoicing and post-delivery issues. The aim here is to help you build confidence and understand what a professional freelance translator does.
For native Spanish speakers, the course is a solution if you're proficient in English and are looking for a way to take your writing skills up to a more professional level. Using translation as the method, the personal feedback will help you progress enormously in the standard of your written English. The course uses several past papers from the official traductor jurado exams run by the Ministerio de Asuntos Exteriores, Spain. This means it's also a great choice for Spanish-speaking translators who need to prepare for the reverse translation section of that exam.
The progression from this course would be on to our Advanced Spanish-to-English Translation Course with DipTrans preparation. For this reason, the texts you'll translate relate to each specialisation in the DipTrans exam: general (journalism), technology, business, literature, science, social science and law.
On completion of this course, you'll be much more confident in your language and translation abilities. You'll also be a member of a network of Spanish<>English translators through our private Facebook group.
"Since graduating from university, I've found myself in a strange limbo of being too advanced for a lot of Spanish learning programs but not advanced enough to land translation jobs or get accepted into master's programs. This course is exactly what I need. I'm stoked!"
Lead Tutor
Full-time freelance Spanish-to-English translator since 2009.
Chartered Linguist
DipTransIoLET 
 MA Legal Translation 
MA Translation Studies
 BA Hispanic Studies and French

Private Facebook Group
Open only to people who train with us. Many of the active members are working Spanish-to-English translators. Network and chat about all aspects of translation in a supportive atmosphere.

Certificate and Logo
When you've completed all parts of the course, you'll get a certificate and logo. We're also happy to provide honest references for trainees who've completed the course.

Well-Planned Tutorials
Your tutor will keep notes about your translations to be able to give you completely personalised tutorials. You'll also have the opportunity to ask anything you want.
"I can see an enormous improvement in my translations after having done this course. It has made the process of translation smoother, easier and more enjoyable. I have a solid foundation to build on as I continue my journey towards a career in translation."
Course Price
EUR 749
Money-Back Guarantee
VAT is not applicable to this course.

Money-back guarantee. If you complete Module 1, get your feedback and then decide you don't want to continue, you have 30 days from when you signed up to get your money back.
Plenty of time: two years to complete.
Course FAQ
You'll find the answers to some common queries below. If you can't find the information you need, contact us.
What are the course dates?
We are open for enrolments all year but there are some dates when your tutor will be unavailable to provide feedback or give tutorials. We generally follow the academic calendar and close in the summer. Please note that the Conversion Course is also closed throughout December and January. This is to allow us to give priority to our students who are preparing for the DipTrans exam during those months. View our 2021 course calendar.
I'm a native English speaker without much/any translation experience. Is the course suitable for me?
Yes, this course is designed for you. It assumes that you have at least a bachelor's level of Spanish (qualification framework level 6). Ask for a level test if you're unsure. The course would suit native English speakers from anywhere in the world. Experienced translators will need the Advanced Course.
I'm a native Spanish speaker with a proficient level of English. Is the course suitable for me?
Yes, this course is designed for you. Our aim would be to help you improve your written English at a professional level through reverse translation. The course would suit native Spanish speakers from anywhere in the world. Ask for a level test if you're unsure.
If you're an experienced translator, then you'll likely be familiar with some of the material covered in the modules. However, the level of the translations is probably right for you given that you'll be working into your second language. If your English is comparable to a native speaker, then you may prefer the Advanced course. Consult us if you need guidance.
What would be the progression after this course?
Trainees who complete the course successfully will be invited to progress to our Advanced ES>EN Translation Course with DipTrans Preparation (master's level, qualification framework level 7).
This course will put you on the right road towards the DipTrans or MA qualifications.
You may find this article of interest: "A Perplexed Translator's Guide to the MA in Translation Studies and DipTrans".
Where can I find more reviews?
Since this course is being launched on Monday 30 March, it'll be a little while before we have specific reviews.
However, you can check out the recommendations section on Gwenydd Jones's LinkedIn profile, where past trainees have written independent reviews of the Advanced course.
You can also see reviews about Gwenydd Jones as a trainer on her trainer review page on ProZ.com, where numerous webinar attendees have commented.
If you'd like to email a past trainee for a reference, then we can ask if someone would be willing to assist you.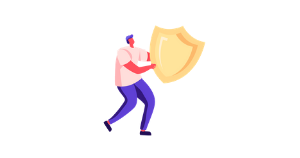 Advanced Spanish-to-English Translation Course with DipTrans Preparation
The goal for professional translators.