If you're a writer, translator or editor, you'll probably be familiar with the idea of a style guide. But there are lots to choose from. How can you decide which is best for your project? Is there only one that you should follow at all times or are some better for more specific types of writing?
Don't worry! We've got the lowdown for you, along with our recommendations so you can pick the best style guide to suit your (and your client's) needs!
DISCLOSURE: We sometimes review or link to products and services we think you might find helpful. Wherever possible we use referral links. This means if you click one of the links and make a purchase, we may receive a small commission or other compensation.
What's the purpose of a style guide?
All publishers, brands and organisations want to ensure they present a cohesive identity. It's important that their voice, values and identity are consistent. When a publisher, brand or organisation is working with multiple contributors, like writers, editors, translators and proofreaders, a style guide makes sure everyone is on the same page.
Style guides give guidelines for written and visual content. This may include capitalisation, punctuation, text composition and referencing. They may also relate to the way publications and brands should be presented. They can cover graphics like brand logos, brand colours, proper logo use, formatting of graphics. Within the world of marketing, you may also find instructions on the brand tone of voice. Style guides provide clarity for everyone who contributes to producing content.
Why do you need a content style guide?
A content style guide maintains consistency. It creates a set of standards for the way the content is written and keeps everyone involved writing in the same way. Having a content style guide means that employees from different departments in an organisation and freelancers can create consistent content that contributes to a strong organisational identity. Most style guides include advice about language use and instructions that are specific to the organisation or publication.
Which is the best style guide for writing in English?
As an editor, translator or writer you'll be interested in a content style guide to give you a framework to structure and edit your writing. So, which is the best style guide for writing in English? Is there one that stands out above the others? Well, it depends on the text and the location of the publication and readers. There are lots of great style guides out there but not all of them will suit everyone. Some of them are free, some of them you'll need to pay for.
Our Top Style Guide for Writing in English
Our top recommendation for an all-round reliable style guide for US English is The Chicago Manual of Style and for UK English is New Hart's Rules: the Oxford Style Guide. Scroll down for more information about each of these iconic style guides.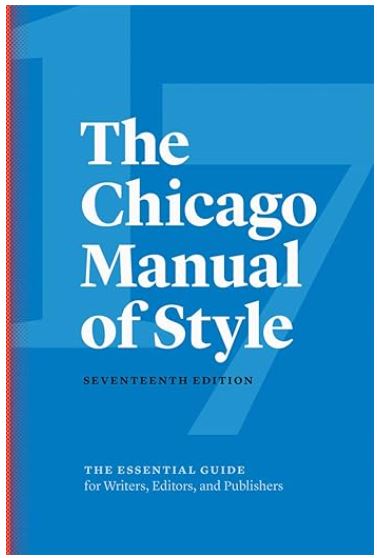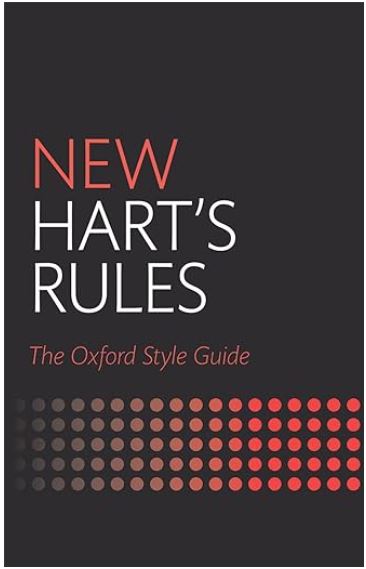 Which style guides do magazines use?
It won't surprise you to learn that magazines use style guides. As with any content for publication and that involves different writers, magazines use style guides to ensure consistency. The style guide that any one magazine uses depends on its readership. If the magazine is written in a more journalistic style, then a newspaper style guide would be more appropriate. A magazine with a more academic focus would use an academic style guide. Lots of magazines have also developed their own in-house style guides. Sometimes, in-house style guides are useful when a magazine has a more niche audience. A good general reference source is New Hart's Rules: the Oxford Style Guide but if you're writing for a specific publication, ask the editor to see which style guide they prefer.
Our best style guides for English writing (free and paid)
The Chicago Manual of Style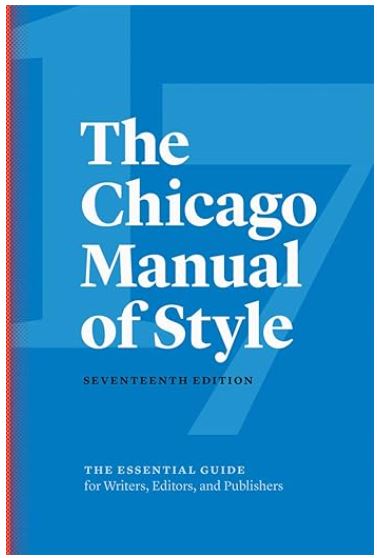 Affectionately dubbed "the editor's bible", the Chicago Manual of Style advises on how to prepare and publish manuals, as well as grammar and English usage. Written for American English, it's one of the most respected and widely used style guides in the United States. Not limited to grammar, it also covers editorial practice and how to prepare and format documents.
Buy the Chicago Manual of Style here.
New Hart's Rules: The Oxford Style Guide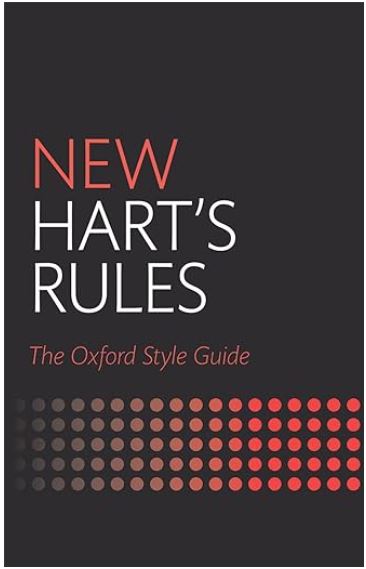 For British English, Hart's is the best style guide in book format. It's a cheap go-to style guide for anyone in the business of producing written content. 
It's faster to check in this book than spending half an hour looking on Google for the best solution to your doubt. If you're a freelance writer and a client queries your work, you can use it to back yourself up. If you're an editor or proofreader, you can use it to help you make decisions and give instructions to writers or translators.
On the downside, Hart's is about general rules and you may find it lacking if you want something very prescriptive.
Get New Hart's Rules: The Oxford Style Guide here.
Good Style: Writing for Science and Technology (Routledge Study Guides)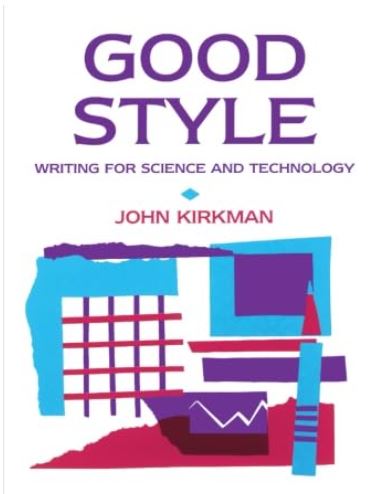 If you need a style guide for technical writing, this could be just what you're looking for. It explains how to write technical content in a readable style and deals with vocabulary, sentence structure and organisation, with examples of writing from a range of technical contexts.
Written by John Kirkman, a lecturer on communication studies on academic courses and for companies and government departments across the world, Good Style has become a reference book.
A great style guide for students or professionals and anyone writing reports, manuals, papers or other technical content. The latest edition also discusses writing for websites and how to approach medical and life-science writing.
Get Good Style: Writing for Science and Technology here.
Academic style guides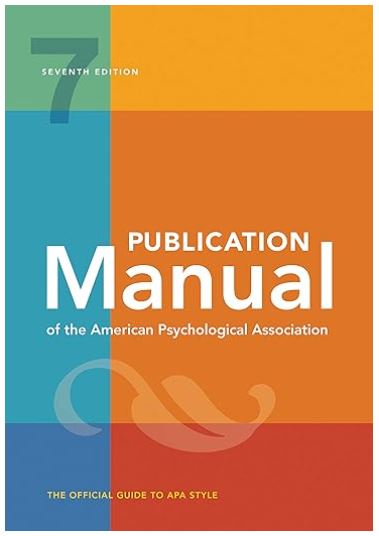 When it comes to academic style guides, there are two that stand out as leaders in the field. These well-respected style guides offer guidance on writing for academic or scholarly purposes.
The first that academic writers might be interested in is the Publication Manual of the American Psychological Association (APA). Described as the style manual of choice for writers, editors and students, it's been designed to guide writers working in behavioural and social sciences. It advises on how to present text, data and graphics and guidance on all aspects of the writing process.
Get your copy of the Publication Manual of the American Psychological Association here
The other main player when it comes to academic style guides is the Modern Language Association's (MLA) Style Manual.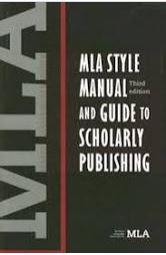 The third edition has been revised and offers guidance on writing academic texts. It covers how to document research sources, how to submit manuscripts for publications, as well as legal issues around publishing academic content.
Get a copy of the Modern Language Association's (MLA) Style Manual here.
The Economist Style Guide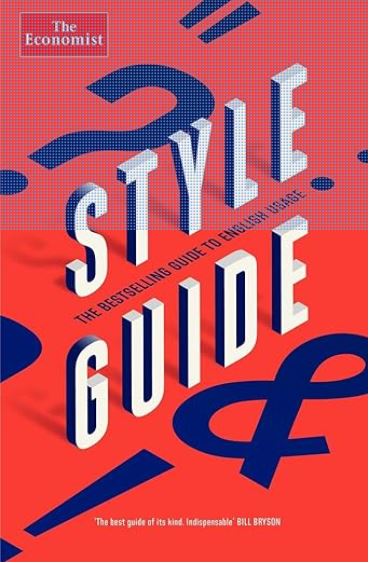 If you want a prescriptive journalistic style guide then try The Economist Style Guide. It's a good international option with clear instructions.
Get The Economist Style Guide here.
The New York Times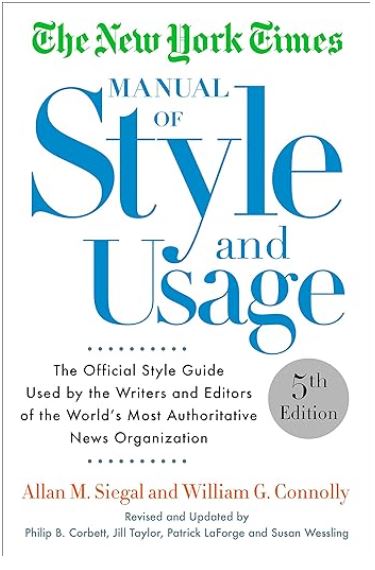 Another option when it comes to newspaper style guides is the New York Times Manual of Style and Usage. Written by one of the world's most authoritative newspapers, it deals with spelling, grammar and punctuation.
It's not just for journalists either. With guidelines to hyphenation, capitalisation, and other complex issues, this style guide is a great reference book for anyone creating written content.
Get your copy of The New York Times Style Guide.
The European Commission English Style Guide (free style guide)
Many texts written for European Union institutions are written in English. These texts may be written by native and non-native speakers of English. The European Commission English Style Guide was created to ensure consistency across the many texts written about and for the EU.
It has been written mainly for English-language writers, authors and translators (both in-house and freelance) but is also used by a wider readership. The guide describes recommended EU in-house usage rather than literary style.
You can access the EU Style Guide for free here.
The BBC News Style Guide (free style guide)
With its reputation for fairness, accuracy and impartiality, the BBC is expected to set high standards in the use of language. The aim of this in-house style guide is to ensure quality and consistency across the corporation's scripts and general writing.
The BBC News Style Guide avoids a "do-and-don't" approach and invites users to explore the complexities of modern English usage and improve their writing.
The BBC News Style Guide is available free online.
The Guardian and Observer Style Guide (free style guide)
If you're looking for a style guide with a journalistic focus, the Guardian and Observer Style Guide might be of interest. This newspaper style guide is followed by journalists writing for British newspapers The Guardian and The Observer. It deals with writing, editing and English usage for journalists writing for these publications.
The Guardian and Observer Style Guide is freely available here
Government style guides (free style guides)
Governments create their own style guides to ensure consistency across their various publications and website copy. Here are some government style guides for English-speaking countries. All are free online style guides.
The UK Government Digital Service Style Guide deals with the style, grammar and spelling conventions for all its online content. You'll find it arranged alphabetically here.
If you're interested in American governmental style, the US Government Publishing Office Style Manual might be worth a look. It's described as a printer's stylebook which aims to achieve economy of word use and standardise how words are used in printed content. You'll find information about how to deal with topics like capitalisation, punctuation and spelling, among other issues.
The Canada.ca Content Style Guide was written by the Canadian government to help create web content in plain English so it can be easily understood. There's a section on plain language as well as the usual style details like punctuation and spelling.
Lastly, the Australian Government also has its own style manual to ensure consistency for anyone who writes, edits or approves official Australian Government content.
United Nations Editorial Manual (free style guide)
As with the European Commission English Style Guide mentioned above, this is another guide designed for writers working on institutional texts. This style guide is mostly based on content practices that have developed over time at UN Headquarters. It offers editorial guidance for the UN Secretariat. It covers how to draft, edit and reproduce UN documents and materials and other written content created for the UN.
Read the UN Editorial Manual for free here.
What are the three most widely used style guides?
Although there are some style guides that are industry specific or cater to particular styles of writing, there are firm favourites. The New Hart's Rules: The Oxford Style Guide is an authoritative guide for writers and editors. Its clear, unambiguous style makes it popular with many content creators. When it comes to American English, the Chicago Manual of Style is a clear winner and for institutional writing, the European Commission English Style Guide is a great resource.
Get clear on punctuation!
If you want to work as a professional translator, editor and/or proofreader, you need to know your punctuation. With Punctuation Pro, you'll become an expert on English punctuation in just 30 days. Get Punctuation Pro now!