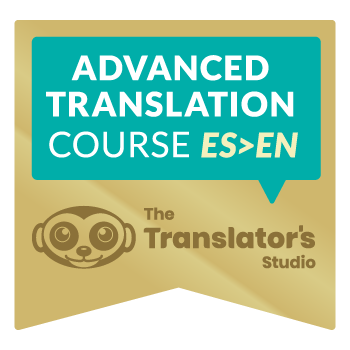 Advanced Translation Course with DipTrans Preparation
Details: advanced translation course page.
Please contact us before you buy so we can make sure this course is right for you.
If you're registered as an autónomo in Spain or require an invoice to a Spanish company, please contact us before you buy so we can organise your invoice.
Single payment: €1299. Make a single payment by bank transfer for a €10 discount. We can accept wire transfers in USD and GBP.
Payment plan: €1339 (month 1 €500, month 2 €500, month 3 €339). Payment plan terms and conditions.
Payment options: bank transfer (contact us for account no.), debit/credit card (secure processing through Stripe). For low-cost international bank transfers, we recommend using the company Wise. DISCLOSURE: We are affiliates of Wise. This means if you click the link to Wise and use it, we may receive a small commission.
The course helped me pass all three DipTrans papers on my first try!