Quotes for Professional Translation Services, What's Your Secret ?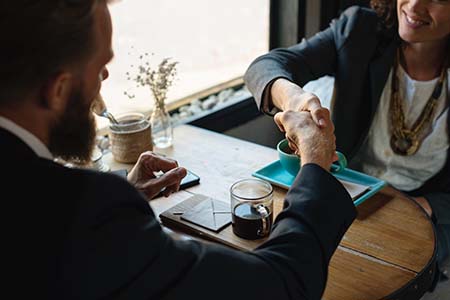 What's your secret to making sure your quote for translation services is the one that gets the go-ahead?
When you quote for professional translations services, what's your secret? How do you make your proposal stand out? Price? Quality? Both? What's the best way to get the job you want?
Is it all about rates?
When talking about pricing quotes for translation services, the translator's rates inevitably come up. Per word, per hour, daily rates? There are social media pages and groups that discuss professional translation and rates often come up as a topic. You've probably read a few.
Translators at the top of their game approach quoting differently. They use a range of techniques to make sure their quote is unbeatable. As Gwen wrote in her blog "9 Secrets Most Customers Don't Know About Quotes for Translation Services", professional translators don't work with cheap agencies. What's more, the best translators normally work with a variety of clients.
They have different ways of pricing their services, depending on the project and client. Although translation is often quoted per word, there are many other ways to think about pricing. Sometimes the rate is per hour or per day. Sometimes it's a final project price.
To learn more about quotes for professional translation services, you might like to watch Gwen's webinar Getting Your Prices Right, or listen to her interview about pricing with Tess Whitty.
Does networking make the difference?
Freelance translators are small business owners. To survive, they have to seek out customers who recognise the value in their boutique service. Professional translators will make use of their professional network and contacts to produce top-quality work, and find more lucrative clients.
So, top translators strike deals with other translators too. Professional translators work with other highly skilled linguists. It gives better results for the client. And both translators know what they expect of each other. The process is smoother, the rewards are greater. That's why Gwen and I have teamed up here, at The Translator's Studio.
Are rates the secret to successful translation quotes? #t9n
Click To Tweet
Is productivity the key?
Productivity is important. So, professional translators use special technology to increase productivity and income. The translator can use this to pass on discounts to the client. But, why would the translator give discounts? Because if the translator has pitched their price right, they can offer a discount to clinch the deal. And still make sure the job is profitable. The customer is happy, the translator lands the project they wanted. As Gwen said, think about cashflow when you pitch. Try a 5% discount for advance payment or a monthly retainer for a regular translation, like a blog. Thinking outside the box can benefit both client and translator.
So, what's your secret? How do you strike a deal the customer can't refuse? We'd love to hear your take on rates and how to make the best deal for you and the client.