Advanced Spanish-to-English Translation Course with DipTrans Preparation
This is a DipTrans preparatory course for Spanish-to-English translators. It can also help you prepare for the ATA exam. If you don't want to do an exam, it's still a great course for developing your professional translation skills.
About the Advanced Translation Course
DipTrans preparatory course / Professional development course
This course is like a boot camp for your Spanish-to-English translation skills. Whether you're an experienced translator or have been working as a professional translator for just a year, it'll take you on a journey that will make you a more confident and more expert translator.
It starts by helping you analyse your translation process and really understand what it means to draft, check, edit and proofread a translation. With that under your belt, you'll move on to looking at the different specialist areas tested in the DipTrans exam: journalism, technology, business, literature, science, social science and law.
The modules cover: translation theory, translation techniques, editing, proofreading, English writing skills, punctuation, glossary building  and specialist translation. To finish, there's a bonus module to help you get started as a freelance translator.
In total, you'll do 12 marked assessments. The texts are based on CIOL DipTrans past papers, which are assessed at post-graduate level 7. The texts come from the real world, which makes them excellent learning tools, whether or not you're sitting the exam. In addition to that, there are 16 further texts with sample translations, so you can do extra practice and build up experience. That's 28 past papers in total.
The Examination Trove is a special section dedicated to preparing for the DipTrans exam. It'll help you prepare your strategy and timing. You'll also get insight into what the examiners are looking for. The Examination Trove is packed with information to help you prepare for your translation exam.
You'll get thorough, personalised feedback on the work you submit. We'll also provide a sample translation and the examiner report. On top of that, you'll have three 30-minute tutorials. The tutorials are carefully planned and cover a lot of ground. It's also a great opportunity to ask anything you want about translation, the exam and freelancing in general.
The course includes two bonus videos that will test your knowledge of translation and the technicalities of written English. The modules also contain tasks and quizzes to keep you on your toes.
And last but not least, don't forget the networking. You'll have the opportunity to get to know other Spanish-to-English translators in our private Facebook group. It's a great place to find new colleagues and friends. We also have a study-buddy system where interested trainees are encouraged to work together to do extra practice. Study buddies are particularly useful if you're doing this as a DipTrans preparatory course.
You'll come out of the course a more confident and more employable translator. You'll have a network, more experience and will be another step up the ladder in your professional development. If you're preparing for the DipTrans, then you'll have an exam strategy in place.
This course is suitable for professional translators with at least one year's full-time translation experience. If you're new to translation or a language graduate, or if you've done a bit of translation on the side but without ever studying it, start with our Professional Spanish-to-English Translation Conversion Course (pre-DipTrans).
"If you are preparing for the Diploma in Translation exam (Dip Trans), I believe this is the best course out there. It is easy to follow, well-organised and contains lots of useful tips relating to both the exam and professional development in general. I would recommend it to anyone. Thank you for putting together such a great course!"
Lead Tutor
Full-time freelance Spanish-to-English translator since 2009.
Chartered Linguist
DipTransIoLET
MA Legal Translation
MA Translation Studies
BA Hispanic Studies and French

Private Facebook Group
Open only to people who train with us. Many of the active members are working Spanish-to-English translators. Network and chat about all aspects of translation in a supportive atmosphere.

Certificate and Logo
When you've completed all parts of the course, you'll get a certificate and logo. We're also happy to provide honest references for trainees who've completed the course.

Study Buddies
We help trainees who want more practice to team up and work together on extra texts. Those who've participated have said that they got a lot out of it.
"Gwenydd was always really responsive and gave extremely detailed feedback for each assignment. She managed to identify those small errors and inconsistencies that you don't even realise you're making and then gives you solutions to work on them. I think this was key to helping me pass all three DipTrans papers on my first try."
Advanced Course Price
EUR 1,299
Money-back guarantee, instalment option
VAT is not applicable to this course.

Money-back guarantee. If you complete Module 1, get your feedback and then decide you don't want to continue, you have 30 days from when you signed up to get your money back.
Plenty of time
Go at your own pace. Two years to complete.
Course FAQ
You'll find the answers to some common queries below. If you can't find the information you need, contact us.
What are the course dates?
You can start whenever you want, except during closures. The Translator's Studio follows the academic calendar and is closed in the summer following the July DipTrans exam and over the December-January holiday period.
I'm looking for a DipTrans prepartory course. Is this course right for me?
If you want to prepare to sit the Diploma in Translation exam (level 7, post-graduate diploma) in the Spanish-to-English combination, this course offers everything you need. It's a tough exam to pass, and so you need to prepare as effectively as you can. A big part of your success will depend on the time and effort you put in. We'll do what we can to support you in the process. If you're not sure about your level, then you can do the free test before you sign up for the course. If you have less than one year's professional translation experience, you should start with our conversion course (pre-DipTrans).
I don't want to do the DipTrans exam. Is the course suitable for me?
Absolutely. Numerous course trainees have been translators seeking professional development and constructive feedback on their work. Others have been linguists interested in becoming translators and wanting to improve their Spanish and written English. Some trainees have been US translators wanting to sit the ATA exam, others have been English-to-Spanish translators looking for a way to improve their English skills.
While the course contains information on exam technique, the vast majority of the content will suit different goals. The past papers used for assessment provide an excellent all-round challenge for any translator wishing to take their skills to the next level. Our feedback is adapted to you, which means we can make this training about your goals.
I'm a native Speaker of US English. Is the course suitable for me?
Yes, we've already worked with several trainees from the USA and they have got just as much out of the course as trainees from the British Isles. It's an option to consider if you want to prepare for any translation exam and it's great for anyone who wants to develop their translation skills. The course would suit native English speakers from anywhere in the world.
I'm a native Spanish speaker. Is the course right for me?
Possibly, but only if you have a +C2 level of English. The English on the course is extremely challenging, but some native Spanish speakers have found it a useful way to improve their English writing skills when they're proficient at English as a second language. A good way to find out is to ask for the level test.
Is there a reading list?
Yes, the Start section contains a reading list for translation theory. There are also a lot of recommendations regarding reference materials for the DipTrans exam in the Examination Trove. The course also discusses style guides.
I don't know whether to do the DipTrans or an MA
This course will put you on the right road towards both qualifications. It prepares you for the DipTrans and it gives you an idea of what to expect in an MA. You're welcome to consult the tutor on any areas of translation in your tutorials.
We've also published this article to help you: "MA in Translation Studies and DipTrans: A Perplexed Translator's Guide".
I'm a DipTrans re-sitter and I don't need to practise for all of the papers. Can you adapt?
Yes, we try to be as flexible as possible. Trainees are always welcome to request to swop texts or not do certain semi-specialist options. Contact us and tell us what you need.
How can I get more information about your course?
We're happy to talk to potential course trainees about their doubts. Contact us to set up an appointment.
Where can I find more reviews?
You can check out the recommendations section on Gwenydd Jones's LinkedIn profile, where past trainees have written independent reviews of the course. 
You can also see reviews about Gwenydd Jones as a trainer on her trainer review page on ProZ.com, where numerous webinar attendees have commented.
If you'd like to email a past trainee for a reference, then we can ask if someone would be willing to assist you.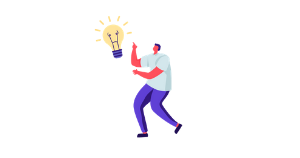 Professional Spanish-to-English Translation Conversion Course.
Friendly conversion course for the budding and the rusty.