DipTrans Exam 2018 Report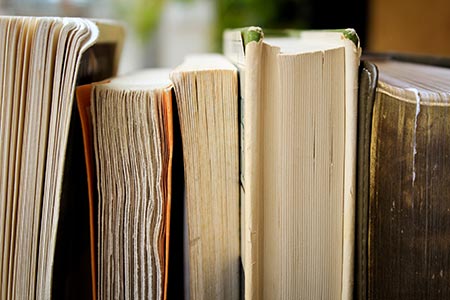 I took good-quality general and specialist paper dictionaries to the DipTrans exam 2018.
Want the lowdown on the Spanish-to-English DipTrans exam 2018? Read on for a report by Alexandra Mollyneaux, a Spanish-to-English translator who prepared with Gwen and sat the exam in Barcelona.
This year, in the 2018 DipTrans exam, there was a mix of texts from both Spain and Latin America (with particular emphasis on Argentina).
The first exam (the General Paper) was about Maurcio Macri's agreement with the People's Republic of China to build a nuclear power plant in Patagonia. The local people are not happy and part of the article is an open letter to the Chinese government. The original article Un Gobernador y Ambientalistas se Oponen a la Central Nuclear China en Río Negro was taken from the website of Clarín, an Argentinian newspaper.
It was definitely the hardest for me. I was still half asleep and it takes time to get into "exam-translation mode". The paper veered into the legal domain and so terminology was one of the biggest challenges.
As the day went on, the papers got easier and easier. By the time the third paper came around, I was "in the zone", and I found the words were coming to me much quicker. If you're taking all three papers, bear in mind that you'll be translating for seven hours. So, it's important to bring energy bars/fruit as well as a big lunch (I brought pasta) to keep you going throughout the day.
Paper 2 comprises the Technology, Literature and Business papers. I'm afraid I can't tell you what the Technology option was, so please comment if you know. Literature was an extract from El Ruido de las Cosas, by Juan Gabriel Vásquez. I chose the business option, which was an extract from the El Corte Inglés 2014 annual activity report. The terminology wasn't too hard (I took a specialist financial dictionary in with me). The challenge was creating a translation than read naturally in English yet remained faithful to the source text.
Time pressure is a big factor in the Dip Trans and it's important to develop a timing plan to deal with it. Another strategy I found useful was highlighting the parts you're having problems with in red. This means that you can easily locate these words when you get to the revision stage.
Read this special report on the Spanish-to-English DipTrans exam 2018: papers, challenges and tips. Click To TweetIt's also essential to leave time at the end for proofreading, as exam stress can lead to silly errors slipping through the net. The DipTrans handbook states that candidates must make an effort to reorganise the text, so it reads naturally in the target language. A technique I found useful was reading the text aloud (under my breath of course) to see if it sounded as if it had originally been written in English.
Paper 3 in the DipTrans exam is made up of the Science, Social Science and Law options. The resitters I spoke to said they felt all three were easier than in the 2017 DipTrans exam. Science was taken from a Spanish science blog and was about the result of simulations regarding the Earth's temperature and CO2 emissions. The Social Science paper was an extract from the article Feminismo: Historia y Corrientes, about the history of feminism in Latin America. The legal paper was on road safety.
I did Social Science and felt it was my best paper by far. I enjoy reading about history and because it's a subject I'm interested in, I had very few problems with the terminology. As a consequence, I had more time to proofread the text for grammar, punctuation and spelling. The CIoL preparatory notes on translation advise candidates to "read widely and keep abreast of current affairs so that they are not daunted by unfamiliar cultural references". I think this served me well in this particular paper.
My top tips for the IoLET Diploma in Translation exam
– Get used to translating under exam conditions (no Internet, paper dictionaries only, no breaks). It's surprising how different it is looking up a word on Word Reference to thumbing through a dictionary.
– Take good quality dictionaries to the exam. I took a Spanish-English bilingual dictionary, monolingual dictionaries in both Spanish and English, a specialist financial dictionary, a thesaurus, a style guide/punctuation guide, a list of idioms and my own notes on various things I find difficult.
-Leave time to proofread at the end.
-Keep to your time schedule.
Summary of texts in the 2018 Diploma in Translation exam
General: proposal to build a nuclear power station in Río Negro, Argentina. Un Gobernador y Ambientalistas se Oponen a la Central Nuclear China en Río Negro (unedited version).
Technology: ? (Please comment if you know).
Business: El Corte Inglés annual activity report, 2014.
Literature: an extract from El Ruido de las Cosas by Juan Gabriel Vásquez.
Science: Earth's temperature and CO2 emissions from a science blog. (Do comment if you know the article).
Social Science: the history of Feminism in Argentina. Feminismo: Historia y Corrientes (Unedited version).
Law: road safety. (Commenters?)
Thanks to Jessie Forbes for her assistance in producing this article.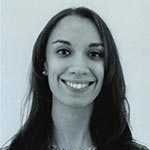 Alex Mollyneaux is a freelance Spanish-to-English translator based in Barcelona, specialising in business documents and SEO. You can find out more about her services on the Antenna Translations website.